Select new books for those moments when we read to the children in our lives that feature compelling stories and that are beautifully illustrated
Reviews and recommendations are unbiased and products are independently selected. Postmedia may earn an affiliate commission from purchases made through links on this page.
Article content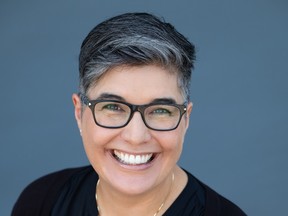 Dancing with our Ancestors
Sara Florence Davidson and Robert Davidson | Illustrated by Janine Gibbons
Article content
Highwater Press (Winnipeg, 2022)
$21.95 | 33pp.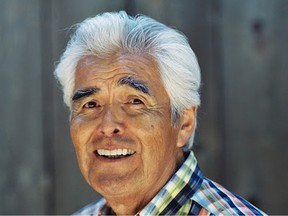 Returning to the Yakoun River
Sara Florence Davidson and Robert Davidson | Illustrated by Janine Gibbons
Highwater Press (Winnipeg, 2022)
$21.95 | 33pp.
---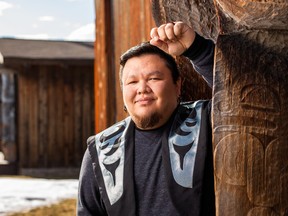 The Raven Mother
Hetxw'ms Gyetxw (Brett D. Huson) | Illustrated by Natasha Donovan
Highwater Press (Winnipeg, 2022)
$24.95 | 25pp.
---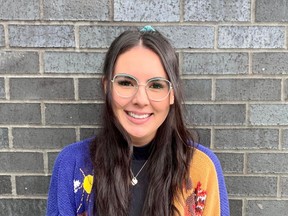 Oolichan Moon
Samantha Beynon | Illustrated by Lucy Trimble
Article content
Harbour Publishing (Madeira Park, B.C., 2022)
$24.95 | 30pp
---
Ben the Sea Lion
Written and illustrated by Roy Henry Vickers
Harbour Publishing (Madeira Park, B.C., 2022)
$22.95 | 32pp.
---
A Magical Sturgeon
Joseph Dandurand | Illustrated by Elinor Atkins
Nightwood Editions (Gibsons, B.C., 2022)
$15.95 | 29pp.
---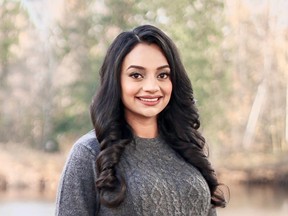 My Name is Saajin Singh
Kuljinder Kaur Brar | Illustrated by Samrath Kaur
Annick Press (Toronto, 2022)
$22.95 | 35pp.
---
One of the most important things we can do for our children is to introduce them to the joys of reading. Lifelong readers often get their start with the books their adult caretakers read them, and go on to enjoy the language and critical thinking skills that come with early exposure to print.
As the midwinter season of gift giving approaches, Canadian publishers are rolling out new books purpose-built for those warm moments when we read to the children in our lives. These are books with compelling stories to tell, beautifully illustrated.
Article content
Many of these books are from Indigenous authors, and they come richly ornamented with illustrations that draw on traditional Indigenous art.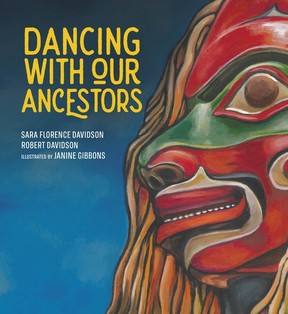 Robert Davidson is an internationally acclaimed Haida author and visual artist, and together with his daughter and co-author Sara Florence Davison he has added two more strong books this year to Highwater Press's Sk'ad'a Stories series, Dancing With Our Ancestors and Returning to the Yakoun River.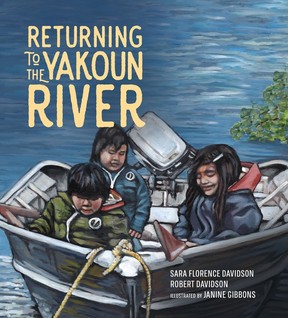 Both are illustrated by Janine Gibbons, another important figure in the ongoing Haida cultural renaissance. Dancing with our Ancestors is a powerful reminder of how colonial officials tried to criminalize the potlatch in the past and a celebration of how this ceremonial feast, a keystone in Haida culture, has survived and continues to thrive. In a similar nod to tradition, Return to the Yakoun River reflects the luminous childhood memories of co-author Sara Florence Davidson and her family's return to a traditional fish camp.
Article content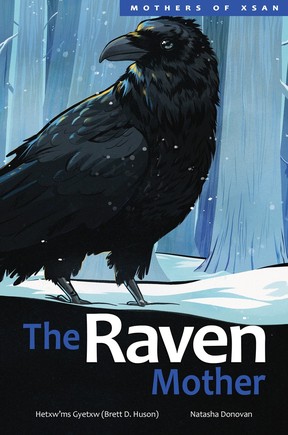 Another delight from Highwater Press, The Raven Mother, by Gitxsan artist and author Hetxw'ms Gyetxw ( Brett D. Huson), is illustrated by Metis artist Natasha Donovan. The book is part of Highwater's Mothers of Xsan series and introduces the reader to a raven mother raising her chicks. As the raven family collaborate with wolves in scavenging a frozen moose carcass, significant lessons are taught about the intricate interdependence of all living things. Like all the books under review here, The Raven Mother manages to convey lots of information without any dull, boring didacticism, a difficult and admirable achievement.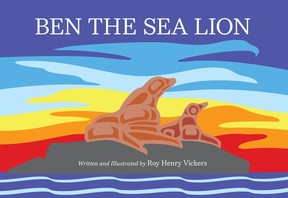 Like many of the authors under review here, Tsimshian storyteller and artist Roy Henry Vickers bases his Ben the Sea Lion in childhood memory. He recalls Ben, a starving sea lion pup his family adopted and nursed back to health, and tells stories that will delight young readers about Ben towing Roy and his cousin in a small skiff and persuading the dogs of Vickers' home village, Kitkatla, that he is the alpha dog in the village pack. For adult lovers of Vickers' visual art, the illustrations accompanying this charming story will be a welcome bonus.
Article content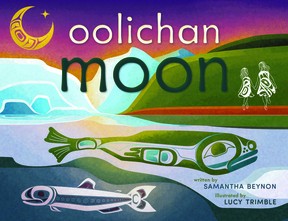 Like Ben the Sea Lion, Samantha Beynon's Oolichan Moon is a product B.C.'s Harbour Publishing, a firm that has done much over the years to bring Indigenous authors and topics to the reading public. Beynon's book tells the story of two Nisga'a sisters learning from their grandmother about the oolichan, a small, oily fish that has long been a staple in Nisga'a diet and a source of wealth as the rendered oolichan oil was traded along the storied "grease trails" to other Indigenous nations. The illustrations, by Lucy Trimble, are colourful and dreamlike, and enhance the tender storytelling.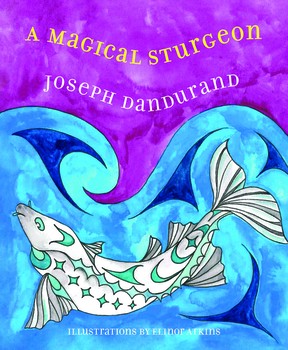 Kwantlen author Joseph Dandurand and illustrator Elinor Atkins team up in a new book from Nightwood Editions, The Magical Sturgeon, a tale of two sisters who learn a painful lesson when they break with tradition and do not make a proper offering to the river as they capture an enormous sturgeon. One of the sisters is lost to the river, and only returned after the surviving sister makes a proper gift to the river.
Article content
Again, while teaching important lessons about environmental protection and the interdependence of all living things, this book does not descend to hectoring didacticism. The lessons are embedded in a compelling narrative and illustrated by charming paintings from Atkins.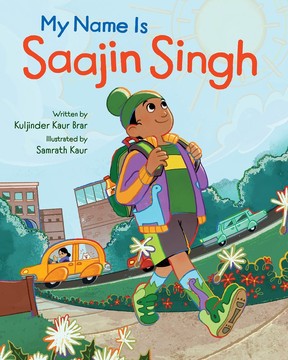 On another front, but equally charming, is Kuljinder Kaur Brar's My Name is Saajin Singh. The eponymous hero of this little book has to struggle to get his teacher and fellow students to say his name properly, and along the way illustrates some important lessons about the power of having your real identity respected. Again, big lessons taught in a lovely, child-friendly format.
Winter is here, and with it the best climate for reading and being read to. Any one of these lovely little books would be a welcome addition to story time with your kids.
Article content
Tom Sandborn lives and writes in Vancouver. All his grandchildren are now too old to be read to, but he has great hopes for the next generation. He welcomes your feedback and story tips at tos65@telus.net
---
More news, fewer ads: Our in-depth journalism is possible thanks to the support of our subscribers. For just $3.50 per week, you can get unlimited, ad-lite access to The Vancouver Sun, The Province, National Post and 13 other Canadian news sites. Support us by subscribing today: The Vancouver Sun | The Province.


Source link https://vancouversun.com/entertainment/books/book-reviews-stories-for-children-that-both-delight-and-educate