It was also agreed to start training Ukrainian pilots.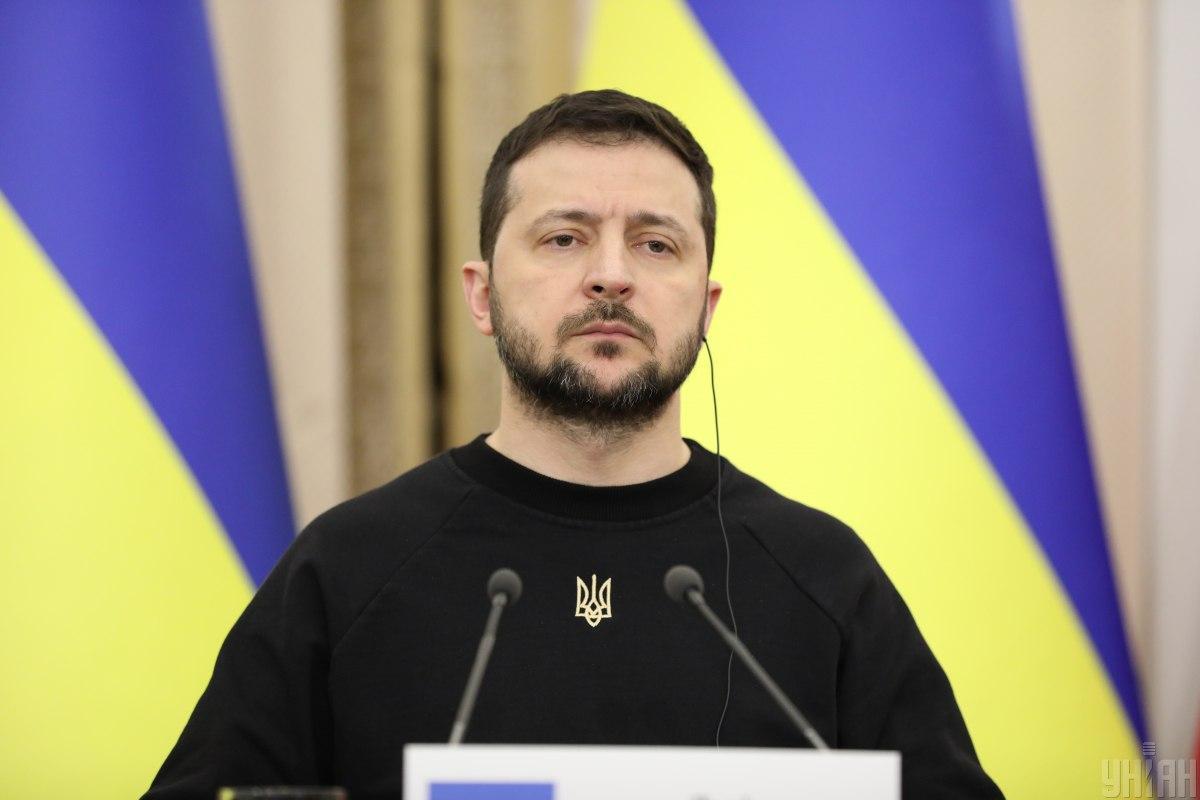 President of Ukraine Volodymyr Zelenskyi summarized the results of his visit to Great Britain, which took place on Wednesday, February 8. He stated that Ukraine agreed with Britain on supply of long-range weapons.
As informs the press service of the president, and during a meeting with media representatives following negotiations with British Prime Minister Rishi Sunak at the Bovington Camp military base, Zelenskyi emphasized that Ukraine has a "strong defense package from Great Britain."
"We agreed on a large number of armored vehicles, the supply of long-range weapons and agreed to begin the training of Ukrainian pilots. I believe that this is our clear signal – to Ukraine and Great Britain – that together we are not only going, but will go through this entire difficult path to our joint victory ", said Zelensky.
The head of state emphasized that this visit to the United Kingdom was extremely productive.
"I thank Prime Minister Sunak for understanding our needs, for very apt advice and for solutions that will help Ukrainian soldiers to become even stronger," Zelenskyy added.
As the president emphasized, it is now clear that Ukraine and Great Britain are becoming true allies. Also, according to him, the parties noted the achieved level of security, sanctions, political and economic cooperation and determined how the positions of the two states will be further strengthened. In addition, interaction on international platforms was discussed.
"I want to personally thank you, Risha, and the whole of Britain for your willingness to work with us for the full implementation of the Ukrainian peace formula. And it is from here that I want to say to all our soldiers, every Ukrainian soldier, sergeant, officer and general: the state is doing and will do everything, so that our defenders on the front lines have the maximum capabilities. The maximum that the leading countries of the world have today. Ukraine will be among those who have everything necessary to protect our people, our independence," Zelensky emphasized.
Zelensky's visit to Great Britain
On February 8, the President of Ukraine visited London. There he is met with the Prime Minister of the United Kingdom of Great Britain and Northern Ireland Rishi Sunak.
During the press conference, Sunak stated, that Challenger 2 main battle tanks will enter the front line in Ukraine in March. The Prime Minister of Britain emphasized that it is necessary to arm Ukraine in the short term and strengthen it in the long term. He also does not rule out the possibility of supplying Western-style combat aircraft to Ukraine, and the start of Ukrainian military training is only the first step.
In addition, Zelenskyi met with the King of the United Kingdom of Great Britain and Northern Ireland Charles III.
You may also be interested in news: