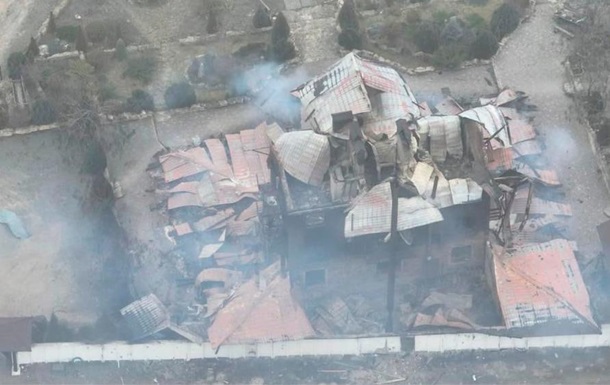 Scouts showed a night raid in the rear of the enemy in the area of ​​Novaya Kakhovka
Despite the fact that enemy aviation, armored vehicles and anti-aircraft fire began to attack the Ukrainians, the group successfully returned to the right bank of the Dnieper.
The special unit of the Ministry of Defense of Ukraine with the support of the Armed Forces of Ukraine conducted a night raid in the area of ​​temporarily occupied Novaya Kakhovka of the Kherson region and destroyed the advanced command post of the Russian army. About this on Tuesday, January 24, informs Main Directorate of Intelligence.
It is noted that thanks to cooperation with local partisans and with the help of special technical means, the scouts established the exact location of the forward control point of the Russian occupiers.
Despite the dense mining of the coastline and fortifications, a group of intelligence special forces was able to cross the river and land on the opposite bank captured by the enemy, reports the GUR.
"Having entered the battle, the scouts destroyed the building in which the command post was located with grenade launcher shots," – said the intelligence.
It is reported that the enemy perceived the landing of GUR as an attempt to break through the defense line. At the same time, the occupiers immediately mobilized combat reserves – a unit of special operations forces, aviation and armored vehicles.
"Thanks to this, intelligence received comprehensive data on the number, composition, and location of enemy reserves," the GUR emphasizes.
According to the GUR, during the battle, scouts destroyed at least 12 occupiers, an 82A armored personnel carrier and captured a prisoner.
Having completed the task, the group returned to the right bank of the Dnieper, reported the HUR.
We will remind, the Head of the Main Directorate of Intelligence of the Ministry of Defense (GUR) Kyrylo Budanov and the head of the SBU Vasyl Malyuk held a joint working meeting, at which joint special operations were discussed.

News from Correspondent.net in Telegram. Subscribe to our channel https://t.me/korrespondentnet


Source link https://ua.korrespondent.net/ukraine/4556025-spetsnaz-hur-proviv-blyskuchu-operatsiui-u-raioni-novoi-kakhovky