Milli believes that in the winter we should expect an attack by the Armed Forces or the occupying army.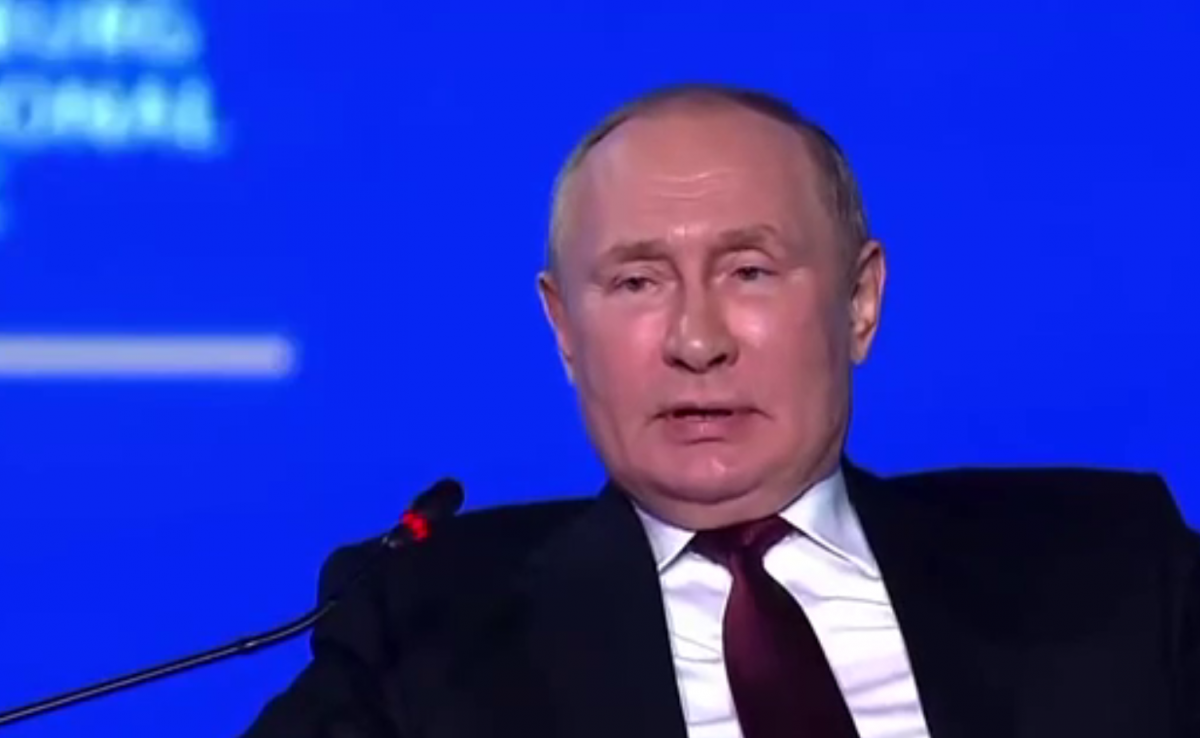 Chairman of the Joint Chiefs of Staff of the United States General Mark Milley stated that the war started by Russia with Ukraine has been going on for 10 months, and the Russian dictator Vladimir Putin has failed on all fronts.
During his speech at the Wall Street Journal West, Milli remindedthat the Ukrainian defenders repelled the attack on Kyiv, and then more than held their own in the battles in the eastern part of the country, as a result of the counterattack, they pushed back the Russians in Kharkiv, and then pushed them out of Kherson as well.
Milli emphasizes that, against this background, the Russian Federation is causing damage to the energy infrastructure. He calls it an attempt to "break the spine, break the will of the Ukrainian people", but he emphasizes that it also fails.
"The Ukrainian military does not depend on this energy infrastructure when conducting military operations. … You will see that this does not break the backbone, but increases the level of resilience and resistance on the part of the Ukrainian people," Milli noted.
He also emphasized that Russia still occupies part of the Ukrainian territory, and noted that active actions at the front are possible in the midst of winter.
"There's still a lot of fighting ahead. But right now the situation is that the lines are stabilizing, and with the onset of winter things will slow down a bit because of the frost. Then there will be a potential opportunity for an advance, action on both sides in the dead of winter – because of the weather and the terrain. So let's see what happens," he said
Russian attacks on energy infrastructure
Russian dictator Vladimir Putin is creating the conditions for a protracted war of aggression in Ukraine, analysts of the American Institute for the Study of War (ISW) believe.
Since the beginning of October, the Russians have already carried out 8 massive attacks on the energy infrastructure in Ukraine, in between which separate attacks on Ukrainian settlements do not stop.
Due to significant damage to the infrastructure, there are planned, emergency and emergency power outages across the country. According to the Ministry of Energy, the most difficult situation with energy supply is currently observed in Kyiv, Vinnytsia and Odesa regions.
The Office of the President predicts that the authorities of the Russian Federation are placing bets on mass production for the winter attacks on critical infrastructure of Ukraine, so they will continue.
Earlier, the Kremlin already admitted that they were shelling the energy infrastructure in order to to force the authorities of Ukraine to negotiate. And on December 8, the Russian dictator accused Ukraine of the Russian army shelling the country's critical infrastructure.
You may also be interested in news:


Source link https://www.unian.ua/war/putin-zaznav-nevdachi-v-ukrajini-na-vsih-napryamkah-amerikanskiy-general-12071805.html