The monthly sowing calendar will tell you when you can sow and plant plants in February for a good harvest in the summer.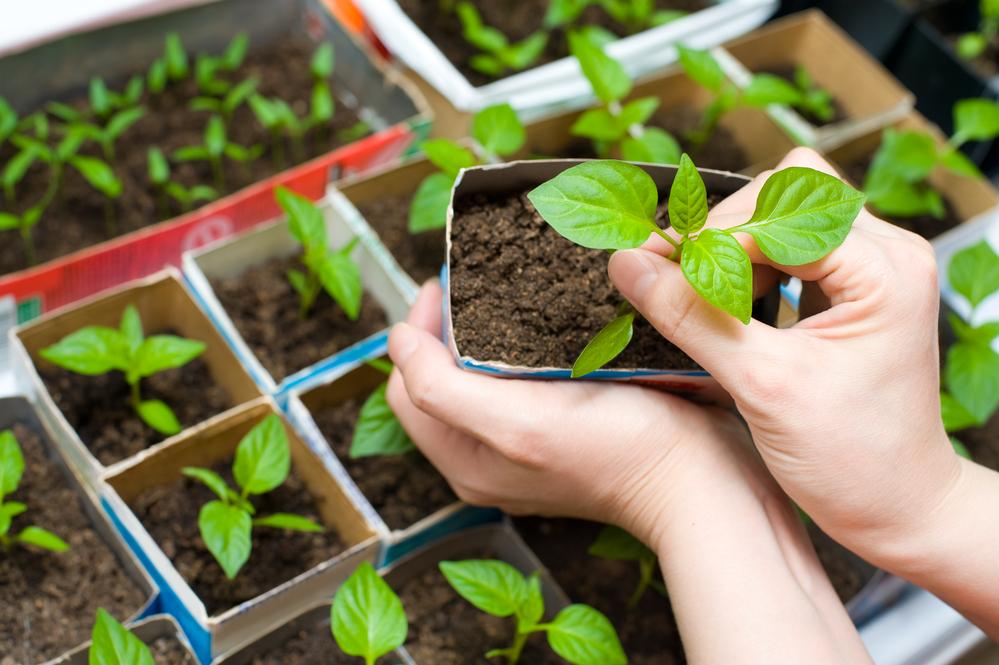 February is the month of preparation for the sowing season. In the last month of winter, vegetables and flowers are planted for seedlings on the windowsill, crops are sown in the greenhouse and the soil is plowed until spring. At the end of the month, you can already plant cold-resistant vegetables and flowers in the ground, especially this year, when the winter is warm.
It is very important to choose a good day according to the lunar calendar, because some phases are considered infertile. For example, you cannot work with plants during the full moon and the new moon – on these days, plants are very vulnerable. UNIAN compiled a sowing calendar for February for each day of the month.
Monthly sowing calendar for February 2023
February 1-3 – radishes, cabbage, all kinds of peppers, eggplants and cucumbers are sown for seedlings in the greenhouse and on the windowsill. Soaking seeds, fighting diseases and pests, loosening and weeding the soil. Removal of dead branches and old fruits from trees. Do not spray plants with chemicals.
February 4-6 – full moon days. Works with plants are not carried out.
February 7-9 – loosening of dry land, thinning of seedlings, fight against diseases. Sowing celery, pepper, cauliflower and strawberry seedlings. Planting early tomatoes in the greenhouse. Very good days for sowing flowers, if there are no severe frosts.
February 10-11 – planting seedlings of early radish, celery, cucumbers, eggplant and Chinese cabbage. You can transplant seedlings of early tomatoes from the windowsill into the greenhouse. Feeding, pinching and weeding of crops. Any flowers can be planted in the flowerbed.
February 12-13 – it is not recommended to cut plants. Sowing early parsley, beets, sorrel, celery, chard. Early tomatoes, sweet peppers, cucumbers and any types of cabbage can be planted in the greenhouse. Good days for sowing any flowers. Trees can be whitewashed and grafted in the garden.
14-15February – it is not recommended to water plants, as well as to prune, transplant and graft – on these dates, wounds heal for a long time. You can plow and loosen the ground, apply humus and fertilizers, and weed. Bending a bow on a feather. Sowing peppers for seedlings in a greenhouse or on a windowsill.
February 16-18 – good days for planting climbing and ampelous flowers. Planting of seedlings. Fight against diseases, pests and rodents. Abundant feeding and watering are allowed. You can plant bulbous flowers in the flowerbed if the air temperature is "plus".
February 19-21 – days of the new moon. Works with plants are not carried out.
February 22-24 – sowing lettuce, celery, parsley and any greens on the windowsill. You can plow, loosen and mulch the land, cut dry branches from trees and bushes. It is not recommended to water, fertilize and transplant plants, shorten the root.
February 25-26 – soaking and germination of seeds. Sowing seedlings of eggplant, cucumbers, tomatoes, pepper, cabbage. It is a good time to plant perennial flowers and evergreens in the flower bed. Mineral fertilizing and treatment of the plant with toxic chemicals are allowed. In the garden – whitewashing of trees and winter vaccination.
February 27-28 – only radishes can be planted in the greenhouse and on the windowsill – other vegetables will not yield a harvest. You can fight diseases and pests, loosen and weed the beds, insulate the area with snow. You can plant early flowers – tulips, daffodils, snowdrops. It is not recommended to transplant plants.
You may also be interested in news: