1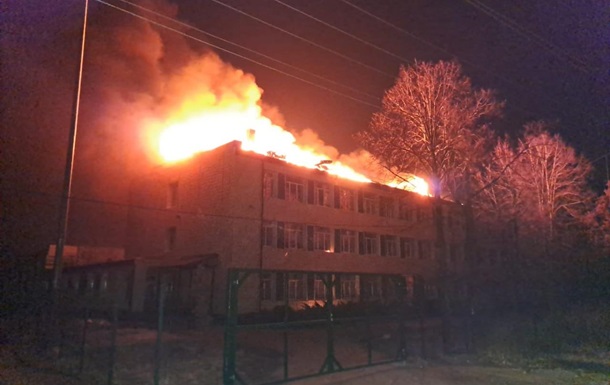 Photo: Donetskaya OVA
In the city of Chasiv Yar, a school caught fire after shelling
Since the beginning of the Russian invasion of Donetsk region, 1,330 civilians have already been killed, and another 2,912 have been wounded.

Last day, four civilians of the Donetsk region were killed by shelling from the Russian aggressors. Another seven people were injured, reported the head of the Donetsk OVA, Pavlo Kyrylenko Telegram on Saturday, January 28.
"On January 27, the Russians killed four residents of the Donetsk region: three in Paraskoviivka and one in Velyka Novosilka. Seven more people in the region were injured," he said.
Kyrylenko added that it is currently impossible to establish the exact number of victims in Mariupol and Volnovas.
In total, according to OVA data, since February 24, 1,330 people have already been killed in Donetsk region, and another 2,912 have been injured.
The day before, it was reported that during the shelling of the city of Chasiv Yar in Donetsk region two people died and five wounded. About a dozen houses, premises and buildings of institutions and public services, cars were damaged.