In addition to awards, service dogs also received gifts in the form of treats.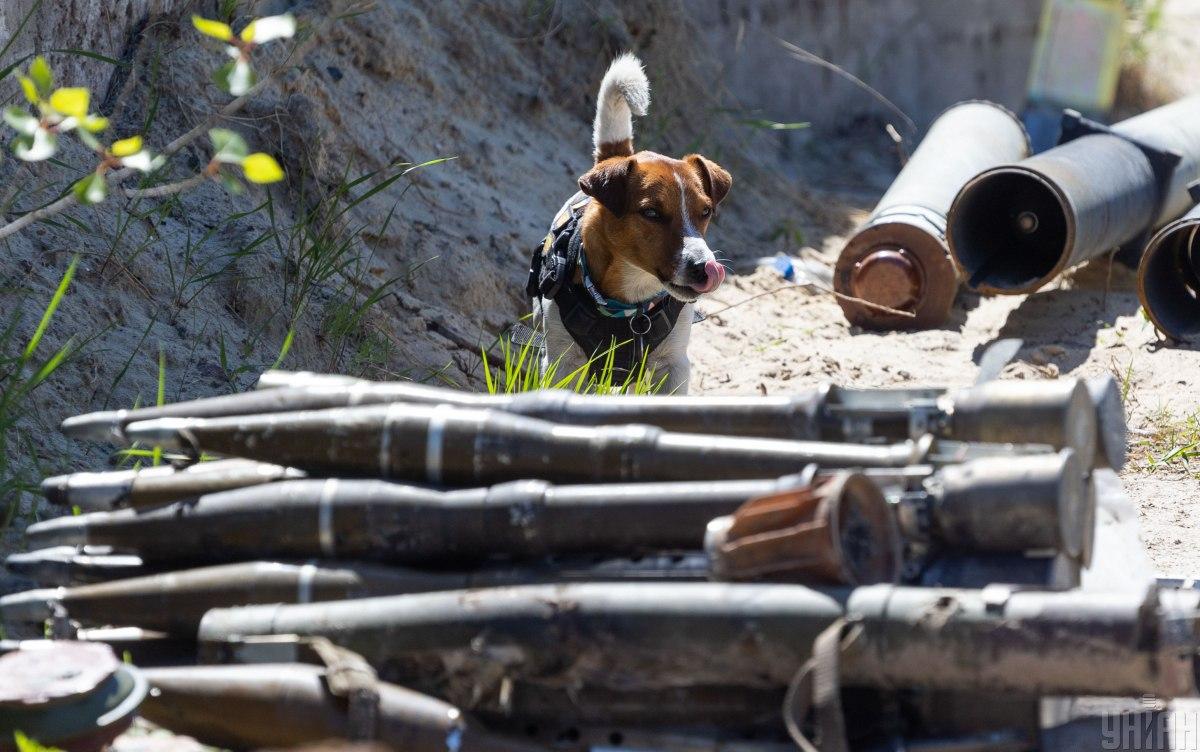 The award ceremony took place in Kyiv four-legged defenders, who take an active part in hostilities in Ukraine.
As stated in the story of TSN, special awards were given to a number of dogs that have already distinguished themselves in their difficult work.
In particular, the Labrador Ira, who is well known in Donetsk region, was noted. The dog performs various tasks – from searching for weapons to being on duty at a checkpoint.
"During this war, she made a lot of gains, she found many caches with ammunition of the Russian military, which they leave behind when they leave our territory, subversive groups that transport weapons," – says dog expert Georgy Geledchak.
The Belgian shepherd Almaza, who helped to detect hundreds of explosive objects, was also noted. Today, he still helps demining the Kyiv region.
"We still have a lot of work ahead of us with the dog, after the Kyiv region we will go to all other regions," says dog trainer Leonid Levchenko.
In addition to awards, service dogs also received gifts in the form of treats.
How dogs help Ukraine fight against Russian aggression
Dogs actively help in the fight against the Russian aggressor. They not only patrol the streets and defend roadblocksbut also participate in clearing the territory of Ukraine from explosive objects – unexploded mines and projectiles, which the Russians pelted our land with.
It is interesting that among the Ukrainian four-legged defenders there are those who previously served in the Russian army. In particular, the service dog Max, who was abandoned by the occupiers, underwent retraining and now serves in the ranks of the National Guard of Ukraine.
Two-year-old Jack Russell terrier Patron, the mascot of the Chernihiv sapper unit, became a real star of social networks among furry fighters. Together with his colleagues, he searches for and neutralizes threats of explosions. For his work, the dog was awarded by President Volodymyr Zelensky with the "For Dedicated Service" medal.
The popularity of this dog also helps raise funds for the EMS. "Ukrposhta" issued the first charity stamp with the image of Patron the dog. Thanks to the sale of the brand it is planned to collect more than 1 million euros for a demining machine, the rest of the funds will go to support animal shelters. The sheet includes 8 stamps depicting the life of the Patron, made on self-adhesive paper. Circulation – 1 million copies.
You may also be interested in news:


Source link https://www.unian.ua/society/sobaki-tezh-boronyat-ukrajinu-v-kiyevi-nagorodili-chotirilapih-zahisnikiv-video-11988222.html