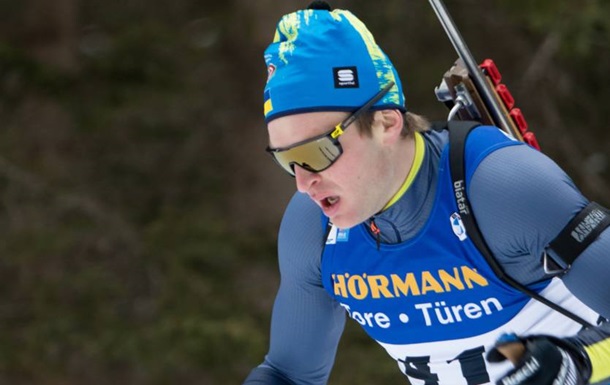 Photo: biathlon.com.ua
Anton Dudchenko
The Ukrainian biathlete became the second in the individual race at the continental championship.
The Ukrainian national biathlon team won the second medal at the European Championship, which started today in the Swiss city of Lenzerheide.
Here, our country was represented by six athletes, and Anton Dudchenko was able to finish in the second position, having successfully covered the entire distance and making only one miss in the shooting.
Norwegian biathlete Endre Strömsheim won by a huge margin, who knocked down all 20 targets and showed excellent footwork.

Results of men's individual races
1. Endre Stremsheim (Norway) – 51.05.9 (0+0+0+0)

2. Anton Dudchenko (Ukraine) – 2.04.7 (0+1+0+0)
3. Lovro Planko (Slovenia) – 2.16.5 (1+0+0+1)
4. Erlen Bientegor (Norway) – 2.34.1 (1+0+1+0)
5. Philip Navrat (Germany) – 53.50.2 (0-1-0-1)
6. Webjorn Soerum (Norway) – (1+0+0+2) – 2.58.3
….

12. Artem Tyshchenko (Ukraine) – (0+0+1+0)

19. Bohdan Tsymbal (Ukraine) – 4.45.9 (1+0+0+1)

36. Artem Prima (Ukraine) – 6.31.9 (1+0+1+2)

47. Taras Lesyuk (Ukraine) – 7.25.2 (0+2+1+1)

64. Denys Nasyko (Ukraine) – 8.56.8 (1+2+1+2)


Source link https://ua.korrespondent.net/sport/wintersports/4556314-dudchenko-prynis-zbirnii-druhu-medal-chempionatu-yevropy