Russia has the right to use nuclear weapons if necessary, Putin's friend emphasized.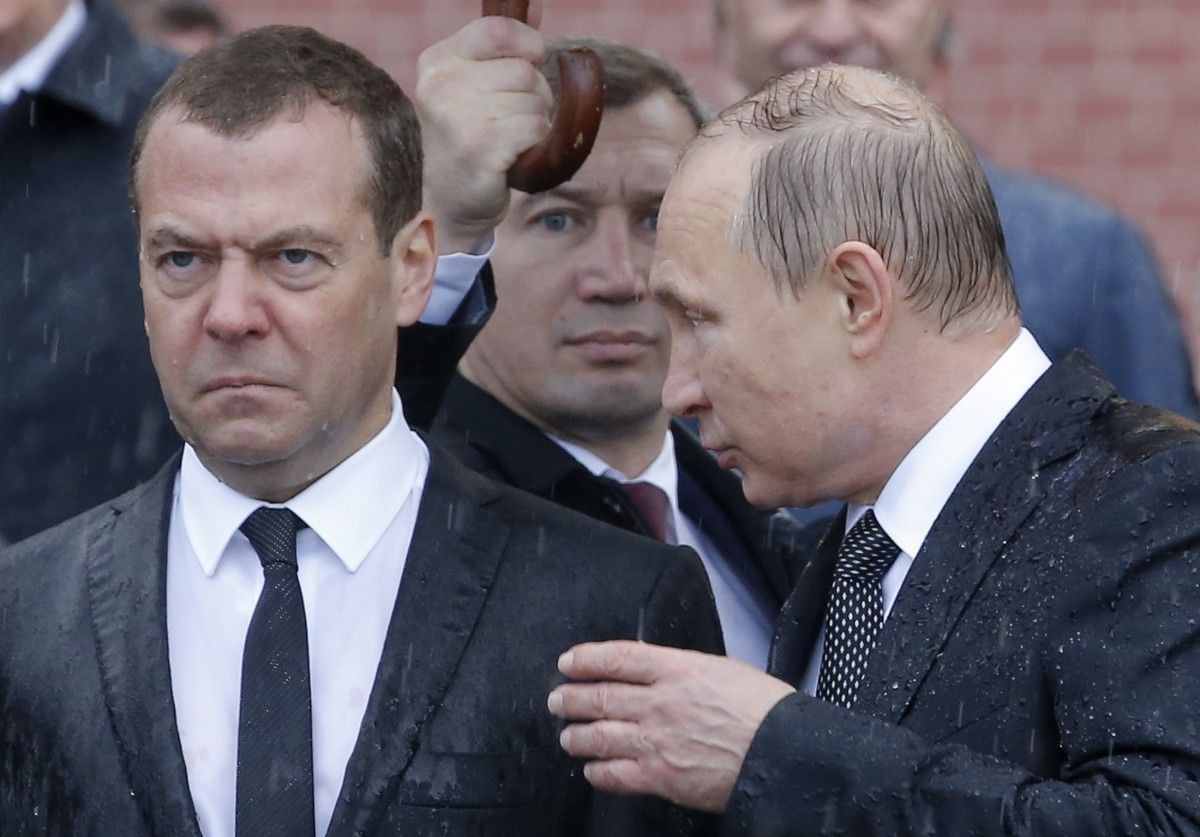 Former President of the Russian Federation, Deputy Chairman of the Security Council of the Russian Federation Dmytro Medvedev believes that this is the case nuclear strike The West will not stand up for Ukraine.
He stated this in Telegram.
At the same time, the politician compared the warnings of the US and European countries regarding the use of weapons of mass destruction during the war with Ukraine to "ritual verbal diarrhea" and "fountains of diarrheic demagoguery."
In the same statement, Medvedev called British Prime Minister Elizabeth Truss a "young minded London aunt" who, in his opinion, "is quite ready to start exchanging nuclear strikes with our country."
"Russia has the right to use nuclear weapons if necessary… In addition, we will do everything to prevent the appearance of nuclear weapons in our hostile neighbors. For example, in "Nazi" Ukraine"… Let's imagine that Russia forced to use the most dangerous weapon against the Ukrainian "regime". I believe that NATO will not intervene directly in the conflict under such a schedule," Medvedev wrote.
As UNIAN wrote, The US sent a warning about "catastrophic consequences" to the Kremlin through private channels in case of Russia's use of nuclear weapons in the war with Ukraine.
It was also noted in Washington that currently they see no signs of Moscow's preparation for the use of nuclear weapons.
Nuclear blackmail of Russia
On September 21, Russian President Vladimir Putin, speaking about nuclear weapons, said that will use all available means in the event of an alleged threat to the territorial integrity of the Russian Federation.
In his emergency speech, dedicated to the announcement of partial mobilization in the Russian Federation, he made the following cynical statement: "All those who try to blackmail us in this way should know that the wind rose can turn in their direction."
At the same time, Ukrainian military experts believe that such statements by the Russian Federation are nothing more than nuclear blackmailaimed at bringing Ukraine to the negotiating table and forcing it to agree to the Kremlin's terms.
On September 22, the President of Ukraine, Volodymyr Zelenskyy, stated that does not believe that Putin will use nuclear weapons.
You may also be interested in news:


Source link https://www.unian.ua/russianworld/medvedyev-na-zasterezhennya-ssha-shchodo-yadernoji-zbroji-ponos-i-fontani-diareynoji-demagogiji-11992524.html