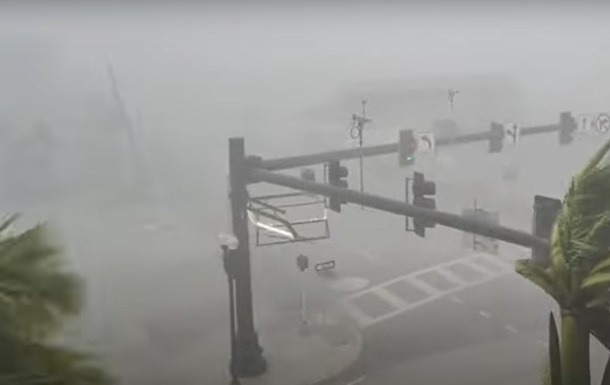 Photo: Screenshot
A strong hurricane hit Florida
The decision will send federal hurricane relief aid to Florida.
US President Joe Biden announced today, September 29, that he is giving Florida, whose territory Hurricane Ian passed through, the status of a state affected by a natural disaster. This is reported by the BBC.
Thanks to this decision, federal aid will be sent to Florida to eliminate the consequences of the hurricane. Assistance includes funding for victims of temporary housing and home repairs, as well as a funding program to assist affected businesses and local residents.
In Florida, more than 2.4 million people remain without electricity, a large number of roads and residential areas are flooded, roofs of residential buildings are torn off, trees are felled, bridges are destroyed.
Local meteorological services warn of the threat of even stronger floods.
Two deaths are reported, but the true number of dead and injured is currently unknown.
When it reached Florida on Wednesday, it was assigned a power category four. The speed of wind gusts reached 250 km/h.
The hurricane weakened to a tropical storm today. Maximum sustained winds have dropped to 100 km/h, but forecasters warn that the hurricane could bring strong winds and downpours to parts of Florida, Georgia and North and South Carolina later.
We will remind, on the coast of the Gulf of Mexico of Florida on Wednesday, September 28, Hurricane Ian hit – one of the most powerful in the USA in recent years.


Source link https://ua.korrespondent.net/world/4521240-baiden-oholosyv-pro-stykhiine-lykho-u-florydi-pislia-urahanu-iien