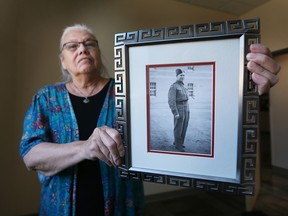 Article content
John Date, one of the last surviving Canadian soldiers who participated in this country's bloodiest day of the Second World War, will commemorate the 80th anniversary of the Dieppe Raid in Windsor.
Article content
Date is among several veterans of the Second World War invited as guests of honour to a national ceremony Windsor hosts Friday on the 80th anniversary of the ill-fated raid.
Date, originally from Sarnia but now residing in Midland, Mich., was among the survivors from a Royal Regiment of Canada unit decimated during the disastrous assault on the Nazi-occupied French coastal town on Aug. 19, 1942. He spent the balance of the war in German prisoner-of-war camps.
"It was two years and eight months, something like that — I didn't have a calendar," Date, who recently turned 100, said of his wartime imprisonment as a young man.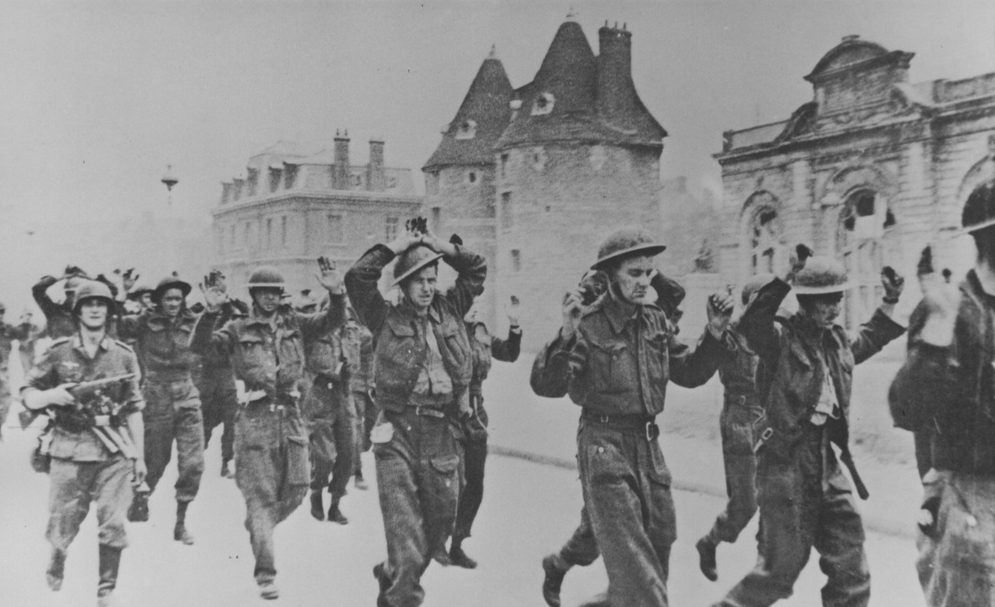 Surrendered Canadian soldiers being taken by German soldiers after the Dieppe Raid on Aug. 19, 1942.He was only 17 when he lied about his age to get into the military after Canada declared war on Germany in 1939.
Article content
"I just wanted the adventure, I guess," Date told The Windsor Star in a phone interview last week.
Because of the pivotal role played 80 years ago in Dieppe by The Essex Scottish Regiment, a local military reservist unit dating back to the 18th century, and the enormous cost it paid, Windsor was selected by Ottawa to host this year's Government of Canada commemorative ceremony.
The public is invited to join veterans, dignitaries and military representatives from across Canada at the Dieppe Gardens ceremonies along the waterfront starting at 11:30 a.m. on Friday.
Of the more than 6,000 soldiers, sailors and airmen selected to test the strength of Nazi Germany's so-called Atlantic Wall, almost 5,000 were Canadians, including 553 officers and soldiers with The Essex Scottish.
Article content
Little went according to plan, and Dieppe was a bloodbath for the Allied forces. Only 51 members of the Windsor-based regiment, many of them wounded, would make it back to England from Red Beach that night. Date's 1st Battalion, The Royal Regiment of Canada, saw 464 of 556 members killed or captured within hours of landing on adjacent Blue Beach.
"One of the saddest days in Windsor's history," former Windsor MP and federal cabinet minister Paul Martin Sr. said in describing the battle's impact on the local community. Dieppe "dramatically touched virtually every family in Windsor and Essex County as they lost fathers, sons, brothers, grandsons, cousins, nephews, neighbours, school mates, work mates and friends," according to recently installed memorial plaques at the downtown riverfront park.
Article content
The present-day Essex and Kent Scottish Regiment and the city have long staged local ceremonies to commemorate Dieppe, but this year the federal government has taken the lead and turned it into a national ceremony, to be live-streamed (veterans.gc.ca/eng/remembrance) and filmed.
"We're still going to have a ceremony at the National War Memorial, but one of the initiatives we're trying to do more is take these larger occasions outside the nation's capital," said Robert Löken, national manager of honours, awards and commemoration with Veterans Affairs Canada.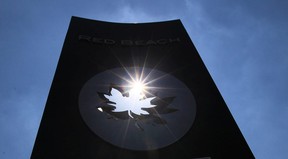 Windsor was chosen for the 80th anniversary of Dieppe, he said, because "we were really struck by the Essex Scottish participation in the raid … it had such an important role in that."
Article content
The ceremony schedule in Windsor is built around what Löken calls the "incredible" feature of the Red Beach monument created by Rory O'Connor for Dieppe Gardens (a copy of the same monument that overlooks the Atlantic Ocean in Dieppe, France). At 1 p.m. each Aug. 19 — the time the order to retreat came in 1942 — a shaft of sunlight, if it's a clear day, enters through an opening at the top of the black granite monument in Windsor and shines onto a silver maple leaf set among stones on the ground that were brought from Dieppe.
Working back from that moment, there will be laying of wreaths at the adjacent Royal Canadian Air Force monument at 11:50 a.m. and at the Royal Canadian Navy anchor at 12 p.m. before the ceremony moves to the Red Beach monument.
Article content
Just before 1 p.m., a bugler will play Last Post, followed by two minutes of silence and then a flypast by Canadian Aviation Museum historic aircraft; then the bugler's Rouse and a bagpiper's Lament, what Löken, who will be the ceremony's emcee, describes as a sign of respect for those who can no longer rise after falling in battle.
Windsor's youth poet laureate Alexei Ungurenasu will lead a delegation of youths who are accompanying the veterans and filming the events. 
Among those laying wreaths will be Windsor's Silver Cross Mother Theresa Charbonneau, whose son Cpl. Andrew Grenon was killed by Taliban insurgents on Sept. 3, 2008, while serving with international forces in Afghanistan.
Also part of the official delegation will be Theresa Sims, the City of Windsor's Indigenous storyteller whose father was seriously injured, but survived, the attack on Dieppe. Robert James Sims, serving with The Royal Hamilton Light Infantry (RHLI) and part of the main assault force with the Essex Scottish, was hit by German machine-gun fire and seriously injured but rescued off the beach.
Article content
As she has done at previous Windsor Remembrance Day ceremonies, Sims plans to accompany veterans and perform the Eagle Song of friendship. Her father, who only regained consciousness in a hospital in England, was one of the lucky ones — the RHLI lost 497 killed and captured among 582 members on the raid, a staggering 85 per cent casualty rate.
Hosting a national ceremony means drawing in a broader audience, one that Joe Ouellette, honorary lieutenant-colonel of The Essex, Kent and Scottish Regiment, anticipates will be impressed by how Windsor shows its respect to the memory of its veterans, including with a prominent riverfront park speckled with monuments to past conflicts and sacrifice.
Article content
"It'll make people from out of town aware of how committed we are to the memory of those who suffered or gave their lives in Dieppe," said Ouellette.
Among the local events planned for invited guests, a formal dinner is being held Thursday night for about 200 invitees at St. Clair College. One of the highlights will be the French defence attaché to Canada bestowing that country's highest award, the National Order of the Legion of Honour, on John Date.
In recent years, France began bestowing its highest national award on surviving foreign veterans who had fought on French soil for that country's freedom, including four Windsor area veterans given knight honour status in 2016. Among those were Normandy invasion veteran Charles Davis, who turns 100 next month and who is among this week's special guests being recognized by the federal government.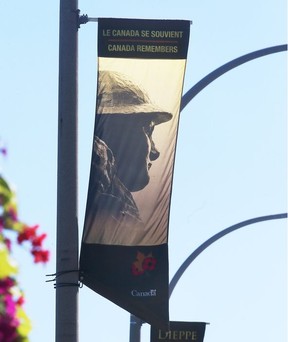 As part of the 80th anniversary, Ottawa sent a series of "Dieppe 1942" banners to Windsor, which have been placed on street lamps along a downtown stretch of Riverside Drive.
In Friday's Windsor Star: 'Never to be Forgotten'




Source link https://windsorstar.com/news/local-news/windsor-hosts-national-ceremony-for-bloody-dieppe-raid