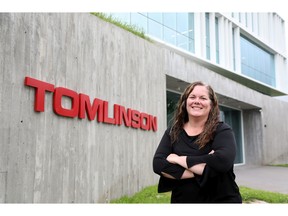 Article content
"Looking for hard-working entry-level cooks and/or dishwashers to start working ASAP! No experience necessary, will train the right individuals," reads one recent Indeed job posting for an Ottawa position.
Article content
On the same hiring site, more than 20 retail sales associate positions were posted locally in the previous 24 hours on a single day in July. A search for "construction labourer" in Ottawa produced 155 help-wanted ads.
Article content
It's a glimpse into the marketplace for jobs where unmet labour demand was highest, in the most recent StatCan data set on vacancies in Ottawa by three-digit National Occupational Classification (NOC) code.
It was food counter attendants, kitchen helpers and related support occupations for which vacancies were highest in the second quarter of the year – a job category that saw vacancies balloon last year, and remain significantly higher than pre-pandemic levels.
A report published in February by the Ottawa Employment Hub observed that following the colossal impact of COVID-19 on the accommodation and food services sector, many workers left the industry entirely.
Article content
"This outflow of experienced workers, together with other pandemic pressures such as reduced immigration and public perception of hospitality work as unsafe and precarious, has reduced the pool of eligible workers as well as the total workforce," the report states. "Businesses attempting to rebuild their teams are finding it more difficult to recruit staff at both the entry and management levels, especially trained workers with the required health and safety certifications."
StatCan national data collection in the first quarter of the year found that the average offered wage in the sector ($15.85) was 16 per cent lower than the minimum hourly wage that job seekers were willing to accept a position at, on average ($18.85). In the retail trade sector, with an average offered wage of $17.85 hourly, it was 22 per cent lower than than the $23.00 workers said they were willing to accept.
Article content
This mismatch may be contributing to elevated vacancy levels in both of these sectors, StatCan concluded.
In data for the second quarter of 2022 (the latest available), retail salesperson ranked third-highest for vacancies by job type in Ottawa as well as across Ontario.
As it did in the hospitality sector, the pandemic wreaked havoc on many retail businesses.
"Retailers have had to … layoff or downsize staff more than three times, possibly four times, over the course of two and a half years," said Michelle Groulx, executive director of the Ottawa Coalition of Business Improvement Areas (OCOBIA), speaking to this newspaper in July. Many retail workers left the sector, she said, returning to school or employment in another area.
Article content
A second-quarter StatCan survey on business conditions saw 37 per cent of retail trade businesses in Ontario indicate their expectation that a labour force shortage would be an obstacle for their businesses over the next three months; 31 per cent and 26 per cent said the same of recruiting and retaining skilled employees, respectively. But the same question produced rosier results in Q3, with just 17 per cent and 16 per cent expecting a labour-force shortage and recruiting skilled employees would be an obstacle in the near-term, while the figure for retention saw marginal change.
Among Ontario construction employers, meanwhile, the situation worsened: in the second quarter, 36.9 per cent anticipated that a labour force shortage would be an obstacle, rising to 58 per cent in Q3.
Article content
In Ottawa, the number of vacancies for trades helpers and labourers (almost all in the construction sector ) reached a record high in the latest quarterly data – 1,550 in Q2, more than double the total for the same quarter a year earlier, and the fifth-highest vacancy total for all job types, locally.
The February 2022 Ottawa Employment Hub report observed that because of an aging workforce, and other factors, more workers are leaving the construction sector than are joining it.
From residential builds to the light-rail project, there's also a shrinking of the available labour pool with the amount of infrastructure work happening in the Ottawa area, said Dana Lewis, vice-president human resources at Tomlinson Group, an Ottawa-headquartered provider of construction and environmental services, in a July interview.
Article content
Among the other potential factors behind a construction job vacancy is that it can be challenging to find people willing to work at night, as is required on certain projects. There's also the reputational challenges associated with construction as a career choice.
"I don't think that parents encourage their 16- to 18-year-old kids to go into the world of construction," sad Lewis. "I think they're still encouraging them to just take an academic path, whereas construction has great career development choices, it has awesome pay and there's lots of opportunities within it. And I don't think parents share that information anymore because … they just don't know it."
Vacancies by three-digit NOC code, Q2 2022, Ottawa  (TOP TEN)
Article content
Food counter attendants, kitchen helpers and related support occupations: 2,905
Computer and information systems professionals: 2,650
Retail salespersons: 1,905
Occupations in food and beverage service: 1,620
Trades helpers and labourers: 1,550
Cleaners: 1,340
Chefs and cooks: 1,335
Customer and information services representatives: 1,150
Motor vehicle and transit drivers: 1,135
Professional occupations in nursing: 970
Paraprofessional occupations in legal, social, community and education services: 970


Source link https://ottawacitizen.com/news/local-news/help-wanted-ottawa-employers-face-elevated-vacancies-for-kitchens-retail-construction-jobs