Article content
Dollard Mayor Alex Bottausci says the city will not proceed with a public referendum on a proposed large-scale residential project at 3612 and 3614 St. Jean. Blvd.
Article content
"It's a full stop," said Bottausci after nearly 500 residents signed a pubic registry last Thursday to potentially force a referendum on the 272-unit residential project that included a nine-storey building.
Article content
"It's time to go back to the drawing board," added the mayor.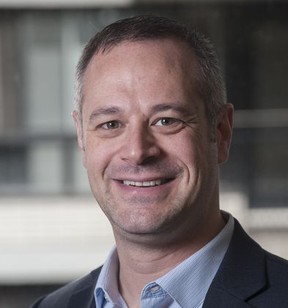 The proposed residential project was to be built along a stretch of St. Jean Blvd. between Chenoy's delicatessen and Au Vieux Duluth restaurant.
The presently dilapidated site, which previously had a Scores restaurant and a Goodyear tire outlet, is located in relative close proximity to the REM station being built near the Fairview Pointe-Claire shopping Centre. The West Island branch of the REM is scheduled to be operational in 2024.
But some residents in the Elm Park and Westminster Park neighbourhoods of DDO objected to the scale of the project and  its potential for creating more car traffic in the already-congested roads leading to and from St-Jean Blvd.
Article content
Deborah Ancel, who helped organize the grassroots effort to get citizens to sign the registry, said she was pleased to see the turnout of citizens.
"I'm very impressed. These are people who showed up in January to vote and half of them came after work."
Ancel, who sits on Dollard's traffic committee, said she is not opposed to densification in general, but found this particular project too large in scale for the neighbourhood.
Other concerns included parking, green spaces, setbacks, privacy for residents on Morningside St. and traffic issues.
Bottausci said it will be up to the developer to submit another proposal for the site.
The mayor also noted there is an urgent need for more housing in Dollard, for both seniors and first-time buyers.  "Seniors are looking to sell their homes and downsize, but they still want to stay in Dollard."
He said a new residential development would also bring tax dollars into city coffers.
Bottausci said the city will continue trying to find a proper balance between the need for more densification in designated areas of the city while respecting the character of Dollard's residential neighbourhoods.
The mayor said the city also plans to maintain an open dialogue with citizens on any future plans for the site. "That's the way forward," he said.


Source link https://montrealgazette.com/news/local-news/west-island-gazette/dollard-residential-project-stalls-after-citizen-pushback