An ex-Canadian solider and alleged hitman accused of killing a former B.C. gangster in Thailand could face the death penalty if he is extradited to face trial, his lawyer says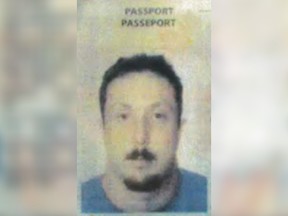 Article content
An ex-Canadian solider and alleged hitman accused of killing a former B.C. gangster in Thailand could face the death penalty if he is extradited to face trial, his lawyer says.
Article content
Matthew Dupre, 36, began an extradition hearing Tuesday in Edmonton Court of King's Bench — an early step which could end with his surrender to Thai authorities for trial in the murder of Jimi Singh Sandhu.
Article content
According to a brief filed by Canada's Attorney General on behalf of the Kingdom of Thailand, Thai authorities believe Dupre and another Canadian, Gene Karl Lahrkamp, gunned down Sandhu on the island of Phuket Feb. 4, 2022.
Sandhu, a member of the United Nations gang, was shot more than 10 times outside his villa at Phuket's Beachfront Hotel. Thai police found large sums of money and illegal drugs during a search of the villa, "leading investigators to believe that the murder related to an illegal drug trade rivalry," the government brief states.
Article content
Dupre is opposing extradition, arguing the Thai government's case is too weak to establish his role in the killing.
Dupre was previously a soldier in the Canadian Armed Forces, serving in Afghanistan before joining a private security firm deployed in high-risk areas including Iraq. A resident of Sylvan Lake, Dupre was arrested Feb. 20 and remains in custody. He sat in the prisoner's box wearing a black hooded sweatshirt and did not speak during Tuesday's hearing.
Lahrkamp, who is also ex-military, was killed in a plane crash in Ontario earlier this year alongside a man linked to the Independent Soldiers gang.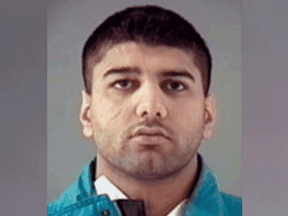 Tattoo, CCTV and discarded clothes link Dupre to shooting: Thai police
Sandhu, 32, was born in India and grew up in Abbotsford, where he became involved in gangs and was convicted of serious assaults in 2010 and 2012.
Article content
In early 2016, Canadian immigration officials deported him for "serious criminality."
The government brief in Dupre's case says Sandhu started using Phuket as a base of operations in 2016, returning to the island just eight days before his death.
Dupre and Lahrkamp allegedly arrived in Thailand on the same flight Dec. 18, 2021, and stayed together at local hotels in the lead-up to the shooting.
The government claims that just before 3 a.m. Feb. 2, Dupre and Lahrkamp walked to Sidhu's villa and appeared to place a GPS tracking device on the underside of his vehicle. The next day, they returned to either inspect or change the tracking device.
Article content
On the day of the shooting, the two parked a rented Toyota Fortuner in front of a cafe nearby, where CCTV cameras captured images of them with their faces uncovered. Later that evening, they allegedly drove the Toyota to an alley near Sidhu's villa, hid in some nearby woods and changed clothes, concealing their faces with white shirts.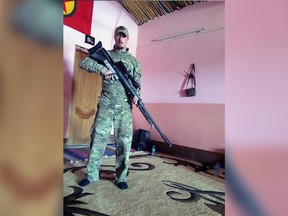 When Sandhu pulled into the driveway just after 10:30 p.m., the two men fired "numerous" rounds from pistols, killing him, the government brief states. One of the men can be seen on CCTV footage removing the suspected GPS tracker.
The two were then recorded fleeing toward the ocean, where Thai authorities claim they found a deserted beachfront school, discarded the pistols and changed clothes a second time.
Article content
Around that time they were spotted by a Ukrainian tourist, who said she saw two men matching the suspect descriptions behaving "suspiciously."
A security camera later captured images of the men trying to get past a concrete wall lined with barbed wire, where one of the men scratched his leg and began bleeding.
Yet another security camera recorded the men walking down a road with their shirts off, showing what authorities claim is a distinctive sleeve-style tattoo on Dupre's right arm. They then returned to the Toyota and went back to their hotel, which they left two days after Sandhu's killing without checking out.
Dupre returned to Calgary Feb. 6, the government claims.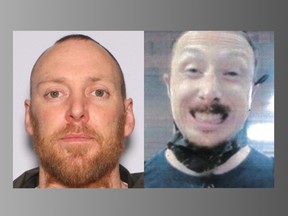 'Rubber stamp'
Judges hearing extradition cases have the narrow task of deciding whether there is evidence of an offence that, if it occurred in Canada, would justify the accused being committed for trial following a preliminary hearing.
Article content
Tuesday's hearing will not decide whether Dupre is surrendered to Thailand, a task that ultimately falls to the federal minister of justice.
If the court does agree Dupre should be committed for extradition, he can appeal to the minister as well as the provincial Court of Appeal.
James Lockyer, Dupre's lawyer, urged Justice Denise Kiss not to act as a "rubber stamp." He said the only sentence for premeditated murder in Thailand is death by lethal injection — while acknowledging past cases in which the Thai government has given assurances such a sentence would not be carried out.
He added that the Thais have not provided the CCTV footage they claim links Dupre to the crime — which he said has "fatal" ramifications for the case.
"All is not what it seems, and it is easy to fall into the trap of accepting assumptions as if they are in fact evidence," Lockyer said.  
Crown lawyer Cam Regehr noted Thai investigators have "extensive" footage of crime, as well as DNA evidence linking clothing deposited by the shooters to the rented Toyota.
Dupre's case is next in court Oct. 28 to set a date for Kiss's decision.
— With files from Kim Bolan




Source link https://edmontonjournal.com/news/local-news/former-canadian-soldier-alleged-hitman-accused-of-killing-b-c-gangster-in-thailand-could-face-death-penalty-if-extradited-lawyer