Canmore RCMP received a call for a report of a drowning in the Spray Lakes campground area in Spray Valley Provincial Park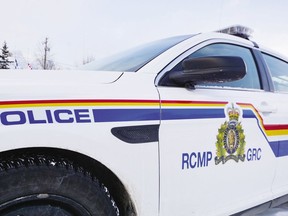 Article content
One person has died and two others were missing after a boat capsized in a reservoir south of Canmore on Sunday morning.
Article content
Canmore RCMP received a call at around 2 p.m. on Sunday for a report of a drowning in the Spray Lakes campground area in Spray Valley Provincial Park. According to RCMP Cpl. Susan Richter, there were four people in a boat on the Spray Lakes Reservoir when it capsized sometime after 10 a.m.
One of the people on the boat was able to self-rescue; however, one has been confirmed dead and the other two remain unaccounted for.
A search is underway for the two by Kananaskis Emergency Services, Alberta Conservation officers and RCMP. Those involved in the search are using boats and a helicopter, as well as other resources.
Victims services are also on scene, as the person who is accounted for is in severe shock, said Richter.
"One factor of this incident is that this happened in a remote area, without cellphone or radio reception," said Richter. "This happened around 10 or 11 a.m. and emergency crews were dispatched at 2 p.m. And it doesn't sound like there were people around to help."
The reservoir is about 25 kilometres south of Canmore.
Emergency crews planned to search into the evening for the two missing people. The RCMP's underwater dive team will be consulted on Monday morning if the two aren't found by then.
Information about the occupants of the boat was not released Sunday, pending their identification and notification of next of kin, RCMP said in a news release.




Source link https://calgaryherald.com/news/local-news/one-person-dead-two-still-missing-in-boating-accident-south-of-canmore