Hockey Canada has admitted it drew on minor hockey membership fees to pay for sexual abuse claims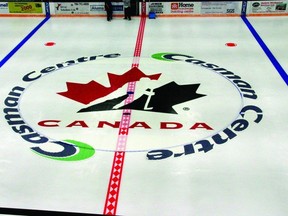 Article content
Hockey Alberta joined the majority of the country's hockey federations Friday by releasing a statement on the ongoing Hockey Canada crisis, saying it will not be withholding fees at this time or calling for the resignation of senior leadership at the organization.
Article content
"Hockey Alberta has requested that Hockey Canada take certain actions and provide answers by specific deadlines. We have outlined that a lack of action may lead to Hockey Alberta taking other actions which include, but are not limited to, withholding participant fees," the statement read. 
Article content
"We believe it is important to establish a set of actions within a national framework to improve the overall culture of our sport. We have provided input for Justice Cromwell's governance review, and we are awaiting the report's final recommendations."
Hockey Calgary issued its own statement Thursday, saying "difficult conversations are taking place and will need to continue" regarding mounting calls from hockey organizations, corporations, politicians and citizens across the country for senior leadership of Hockey Canada to resign, after Imperial Oil became the most recent company to cut sponsorship.
Article content
"It is the job of the provincial branches and the minor hockey associations like Hockey Calgary to hold Hockey Canada accountable, and we are committed to assisting Hockey Alberta with this mandate," the statement read.
"The sport of hockey must continue to evolve and improve its culture if we hope to see the sport become fully inclusive and accepting and become the sport of choice for all Canadians."
On Oct. 6, Imperial Oil said while it will continue to support women's and youth programs, it will not support any Hockey Canada men's programs in the 2022-2023 season, including the world junior championship until it sees "meaningful accountability, transparency and change."
Article content
Canadian Tire, Telus, Scotiabank and Tim Hortons are among other major sponsors to announce they've suspended support of the men's hockey programs for the 2022-23 season, including the world juniors.
Losing sponsors could have a significant impact on Hockey Canada's bottom line. Sponsorships account for 27 per cent of funding, the organization's biggest source of funds, according to its website.
Hockey Canada has been under intense scrutiny since May when it was revealed it had settled a lawsuit with a woman who alleged she was sexually assaulted by eight players from the 2018 junior men's hockey team during a gala event in London, Ont., that year.
Among other revelations that followed was Hockey Canada's admission it drew on minor hockey membership fees to pay for uninsured liabilities, including sexual abuse claims.
Article content
Cari Din, a professor of leadership in the University of Calgary's kinesiology department who has a PhD in leadership behaviour in sport, said leadership behaviours create and sustain culture, which is the biggest problem Hockey Canada is facing right now.
"The way people treat one another, what becomes a norm or what gets shoved under the rug or what's paid for by a secret fund, all of those things are creating a culture," she said, adding Hockey Canada and Canadians in general need to get comfortable being uncomfortable as this conversation continues.
"I think it will be challenging, no matter who is in charge, for that culture shift because it's embedded … For it to change, it will mean that everyone involved in hockey not only agrees but can show integrity in never perpetrating violence against women. That's where we'll be able to measure change."
Article content
Din said sponsors continuing to pull funding from the organization has, at the very least, brought a very difficult reality to light for Canadians.
"Many, many people are now paying attention and I think that's a good thing whether people are interested in hockey or not … You start to consider 'Will that be the domino that starts the change that it seems like the organization is resisting? Will that be enough?'"
Provincial and territorial hockey associations across the country, including Hockey Manitoba, Hockey Nova Scotia, the Ontario Hockey Federation and Hockey Quebec, have called for change among Hockey Canada leadership, with Ontario, Quebec, Nova Scotia and New Brunswick saying they'll be withholding fees from Hockey Canada until this change occurs.
BC Hockey, Hockey NL and Hockey PEI stopped short of calling for resignations or withholding fees, saying that they'll be closely watching for results from the governance review.
— With files from The Canadian Press 


Source link https://calgaryherald.com/news/local-news/hockey-alberta-wont-call-for-resignations-or-withhold-fees-to-hockey-canada-amid-ongoing-controversy