Reviews and recommendations are unbiased and products are independently selected. Postmedia may earn an affiliate commission from purchases made through links on this page.
Article content
When Graham Foy was growing up in Calgary, he would walk past the train bridge in the Bowmont ravine on his way to Bowness High School.
Article content
The bridge offered several fascinating elements for a teenager. For one, there was graffiti scrawled all over it. Foy often found himself contemplating the stories behind the art: the makeshift memorials for dead friends, the declarations of love, the elaborate artists' tags. The train itself also seemed like a compelling visual, noisily rattling through the serene northwest parkland. Foy says it was the first spark of inspiration for The Maiden, his beautiful feature-film debut that will be getting a hometown screening on Sept. 29 as part of the Calgary International Film Festival.
Article content
"The train really felt like this industrial dinosaur," says Foy, in an interview with Postmedia from Toronto. "It makes the ground shake when you're near it. It was quite a contrast to the otherwise extremely peaceful place that I spent a lot of time when I was younger. All of those things together, combined with reflecting on the stories I had from my own high school experience formed the eventual story for the film."
Article content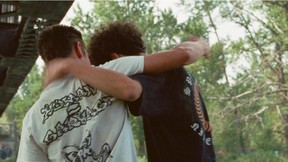 While most of the characters in The Maiden are high school students and several scenes were filmed in the halls of Central Memorial, The Maiden is not a high school film in any traditional sense. The largely improvised dialogue and naturalistic performances – anchored by the remarkable work of the three leads, newcomers Jackson Sluiter, Marcel T. Jimenez and Hayley Ness – does help the film capture an authenticity in its portrayal of the day-to-day life of a teenager. But it mostly avoids the tropes, instead offering a mesmerizing and occasionally surreal study of grief, friendship and loneliness that is likely to stay with viewers long after the credits roll.
Foy says the film began with his connection to the ravine and Calgary's northwest in general but the storyline substantially evolved in his mind over time. On the surface, its plot is deceptively simple. Best friends Kyle (Sluiter) and Colton (Jimenez) ride their skateboards, paint graffiti  and explore both the still-in-progress northwest sprawl and the wild nature of the ravine. When Kyle is killed by a passing train, Colton sinks into quiet, shell-shocked grief. The second part of the film centres on Whitney (Ness), a socially awkward but creative teen who also finds solace by vanishing into the ravine. Like Colton, she goes through some emotional upheaval regarding her best friend. The stories interact in the film's final act, jumping from almost documentary-like realism to a tender but ambiguous and mystical end.
Article content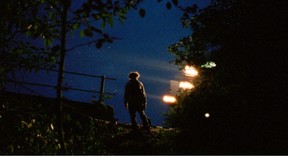 "I'm a really big fan of transformations, both in film and also in life and I think it just sort of naturally evolved as I worked through different drafts and certain ideas or stories stuck around and others fell away," Foy says. "It is a film of transformations in its final form as well. But it just very naturally evolved."
The three young actors at the centre of The Maiden also played a part in how it would eventually evolve. Foy and his wife, co-producer Daiva Zalnieriunas, conducted workshops at high schools in Calgary and Cochrane for more than two years to find the right combination of actors. (Sharp-eyed viewers may recognize Calgary playwrights Clem Martini and Cheryl Foggo in small, non-teenager roles. The couple were Foy's neighbours when he was growing up in Calgary.) Ness was cast after an audition at Bow Valley High School in Cochrane. Foy and his producers also scoured Calgary's skateboarding scene, which is where they found both Sluiter and Jiminez. While Ness was involved in her high school's theatre program, neither Sluiter nor Jiminez had done any acting before being cast. All of which makes their natural performances all the more remarkable. Foy said he initially had written more dialogue for the main characters but much of that got thrown out.
Article content
"Once we cast the film, I realized there was something deeper that I loved about each one of the cast members that I really wanted to protect," he says. "That changed the way I directed the film and really tried to create as much space as possible within each scene and tried to give as much licence to each of the kids to represent the way they wanted to play the characters as well, to preserve the way they would speak the part rather than feeding them lines that maybe wouldn't fit the way that they speak. I think a big part of the whole ethos of the film was the trust from the producers, to me, to the kids and there was this open energy."
Born in Edmonton, Foy moved to Calgary when he was three. He has made several short films and won the 2018 Prism Prize for his video for Charlotte Day Wilson's Work. The Maiden has already won some impressive accolades. It screened at the Venice Film Festival, where it picked up The Giornate degli Autori Cinema of the Future award before making its North American premiere at the Toronto International Film Festival earlier this month.
Article content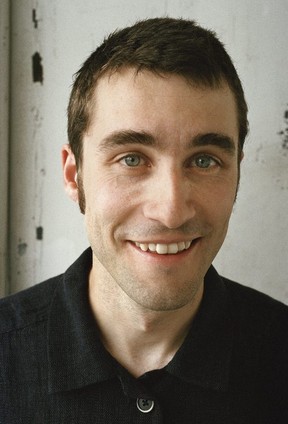 Foy, who now lives in Toronto, says he was determined not only to return to Calgary but the city's northwest to shoot his debut. He grew up at "the very edge of the city" and wanted the film's imagery to capture that feeling of isolation.
"There was this suburban neighbourhood, but surrounding it were all these construction sites and highways and homes that people hadn't moved into yet," Foy says. "So there was this kind of eerie feeling, I guess, about those spaces and it's something I remember very vividly from when I grew up in the city. I wanted to capture that and the feeling of growing up in that space. I remember this very clear feeling of the suburbs being this place that lacked imagination and the ravine being this magical place that was very lush and offered a refuge as kids."
The Maiden screens Sept. 29 at 5 p.m. and Oct. 2 at Cineplex Odeo Eau Claire Market Cinemas as part of the Calgary International Film Festival.


Source link https://calgaryherald.com/entertainment/movies/ciff-calgary-shot-feature-debut-the-maiden-a-beautiful-meditation-of-grief-loss-and-friendship